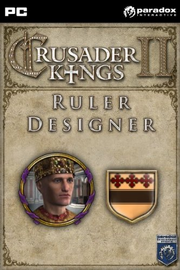 Ruler Designer
 is a minor DLC for
Crusader Kings II
. It was released on 18 April 2012.
Description
Edit
Tired of playing as historical characters? The Ruler Designer lets you create your own character when starting a new game. Now you can play Sir Wilfred Death, Elric of Melniboné, or whatever strikes your fancy.
External Links
Edit
Ad blocker interference detected!
Wikia is a free-to-use site that makes money from advertising. We have a modified experience for viewers using ad blockers

Wikia is not accessible if you've made further modifications. Remove the custom ad blocker rule(s) and the page will load as expected.